ETC Editors
Editors
Incoming editors for 2019: Lieselotte Brems (University of Liège), Bernard De Clerck (Ghent University) and Frederik Van Dam (Radboud University Nijmegen).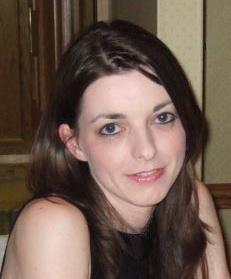 Gaëtanelle Gilquin is a Research Associate of the Fund for Scientific Research - FNRS and a part-time English linguistics lecturer at the University of Louvain, where she also coordinates the LINDSEI project (Louvain International Database of Spoken English Interlanguage). She has published widely on causative verbs, learner English and World Englishes from the perspective of constructional and cognitive corpus linguistics. In addition to the monograph Corpus, Cognition and Causative Constructions (John Benjamins, 2010) she has published the edited volumes A Taste for Corpora: In honour of Sylviane Granger (John Benjamins, 2011, with Fanny Meunier, Sylvie De Cock and Magali Paquot), Errors and Disfluencies in Spoken Corpora (a special issue of the International Journal of Corpus Linguistics, 2011, with Sylvie De Cock) and Linking up contrastive and learner corpus research (Rodopi, 2008, with Szilvia Papp and María Belén Díez-Bedmar).
[List of publications]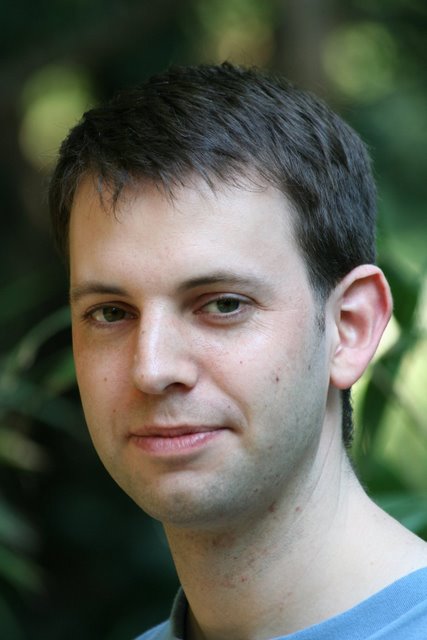 Lieven Vandelanotte is Associate Professor of English linguistics at the University of Namur and research fellow in the Functional and Cognitive Linguistics research group at the University of Leuven. He has published on various topics in English grammar and discourse, with as descriptive foci the noun phrase, different reported speech constructions, and linguistic approaches to literature, within a broadly cognitive-functional and constructional approach. Book publications include the monograph Speech and Thought Representation in English: A Cognitive-Functional Approach (De Gruyter Mouton, 2009) and the edited volumes Subjectification, Intersubjectification, and Grammaticalization (De Gruyter Mouton, 2010, with Kristin Davidse and Hubert Cuyckens), Textual Choices in Discourse: A View from Cognitive Linguistics (John Benjamins, 2012, with Barbara Dancygier and José Sanders), Corpus Interrogation and Grammatical Patterns (John Benjamins, 2014, with Kristin Davidse, Caroline Gentens and Lobke Ghesquière) and Recent Advances in Corpus Linguistics: Developing and Exploiting Corpora (Rodopi, 2014, with Kristin Davidse, Caroline Gentens and Ditte Kimps). In 2017, he co-edited, with Barbara Dancygier, special issues on Viewpoint Phenomena in Multimodal Communication (Cognitive Linguistics 28:3) and on Multimodal Artefacts and the Texture of Viewpoint (Journal of Pragmatics), and, with Wout Van Praet and Lieselotte Brems, Grammar, Usage and Discourse: Functional studies offered to Kristin Davidse (English Text Construction 10:2).
[List of publications]
Editorial assistant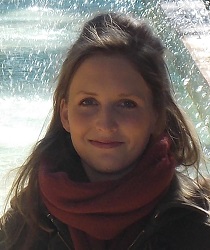 Noémie Nélis is a PhD student and teaching assistant in the University of Namur's English Unit. She is a member of Namur's Pluri-LL and CLGC research groups, and is working on a PhD project that focuses on the Man Booker Prize and, more specifically, on Man Booker Prize winners Salman Rushdie and Kazuo Ishiguro, as well as on the twice-shortlisted David Mitchell. The aim is to determine to what extent this prize reflects the growing importance of a new literary model, the 'global' novel. Her PhD is supervised by Dirk Delabastita and Erica Durante.
English Text Construction
c/o English Unit (1480)
61 rue de Bruxelles
B-5000 Namur
Belgium
Webmaster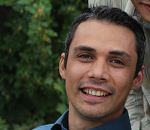 Eric Bernagou (IT manager, Faculty of Arts, University of Namur)
Editorial board
Karin Aijmer, University of Göteborg
Johan van der Auwera, University of Antwerp
Claire Connolly, University College Cork
Amy Cook, Stony Brook University
Barbara Dancygier, University of British Columbia
Kristin Davidse, University of Leuven
Catherine Emmott, University of Glasgow
Roberta Facchinetti, University of Verona
Lynne Flowerdew, Birkbeck, University of London
David Glover, University of Southampton
David Hayman, University of Wisconsin
Ton Hoenselaars, Utrecht University
Ken Hyland, University of East Anglia
Lesley Jeffries, University of Huddersfield
Hilary Nesi, Coventry University
Caryl Phillips, Yale University
Jean-Michel Rabaté, University of Pennsylvania
Ute Römer, Georgia State University
Sam Slote, Trinity College Dublin
Tony Veale, University College Dublin